Commercial Snow Removal
Love it or hate it, winter is coming, and with it comes snow, ice, and freezing temperatures. You have too many other things to look after in your business than to be stuck plowing, blowing, or shoveling snow. Let the experienced professionals of Reder Landscaping provide snow and ice removal for you!
Client Testimonial
Mike, I would like to thank you and your snow removal team for doing such a great job.  I never know what the outcome will actually be when I make a bold business decision.  There is always a risk.   But first the rods went in the ground, second the better equipment was brought in place before it snowed and when it snowed the crews came in and finished the job better than it was ever done in the past.  Your crews were on a mission to do a great job and it definitely show.  I have had many calls and emails from the condo owners and all have been positive.
Thank your employees for their fine efforts.  It shows.  There will be more snows this year if all are like this one –  that will be great.
One more comment.  Where there was some grass damage which is normal, owners have expressed complete confidence that the Reder team will bring it back to life in the spring. Let your guys know we have enjoyed our long term relationship with the Reder  group and hope it will continue.
Bill Mikols
Harcrest Condominiums
Client Testimonial
Boulder Creek used Reder for snow plowing this past winter and we were very happy with their service.  They were always friendly, professional, and willing to meet individual customer requests.
Darlene Jones
Boulder Creek Board Member
Client Testimonial
Mike, I wanted to make sure you know that the Reder employees that were here today plowing & salting went above and beyond to help us out! 
The gates to the dumpster at the west end were jammed and our residents were unfortunately finding it much easier to just toss their trash over the enclosure, on top of the dumpster and onto the ground inside the enclosure, rather than try to un-jam the gates.
Our board member, Cindy Maher, had been witnessing this and eventually  went out with a bucket of warm water, in case the gate pin was frozen into the concrete. She found that the 2-part latch on the gates were also jammed and while struggling with this, "Reder-man" came to her rescue!
Please extend our most sincere thank you to him!
 Janet Hart
Cherryview Condominiums
Business Driveways & Sidewalks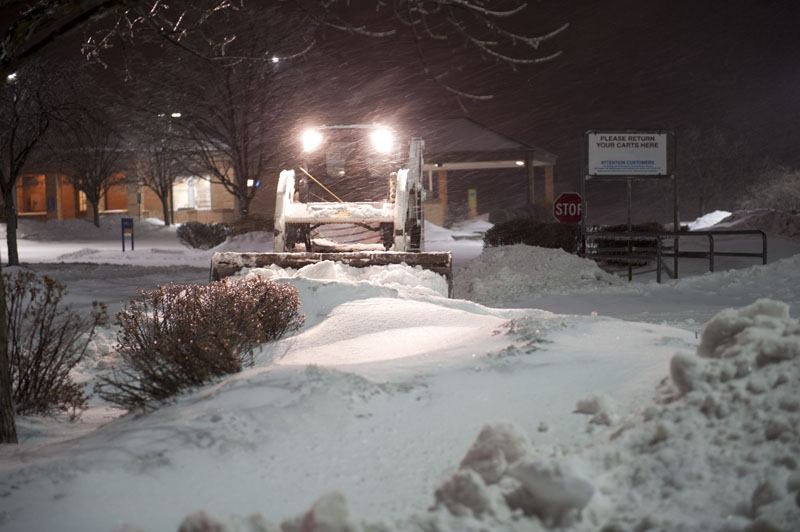 Looking for a snow removal contractor and most importantly a local snow plow company that will be responsive when the snow hits the ground?
We frequently receive phone calls from commercial clients not happy with their current snow removal contractors, most often due to long response times those contractors.
Our snow plow company understands that prompt snow removal is critical for commercial snow removal clients. Our large fleet of snow plow trucks has the capacity to meet our customers' needs so they do not wait long for snow removal.
Winter Peace of Mind
We watch the weather so you don't have to!
We will be there to plow every 1.5 – 4″ of snow fall.
If snow fall is under 1.5″, we may suggest plowing based on snow density, moisture content, and freeze/thaw conditions. If you need it and approve, we'll be there!
Hand shoveling up to 200 sq. ft. is included with every contract at no additional charge.
24/7 Emergency Services available to customers via our Snow Hotline: snow@rederlandscaping.com.
Holiday and on-request services available
Customize Your Service
Our services can be uniquely tailored to your needs.  Custom quotes are based on amount of snowfall, areas of removal, and de-icing preferences.
Turf Repairs Included
Our skilled snow removal equipment operators are trained to minimize damage to your property. Any turf damage due to plowing that does occur will be repaired in the Spring at no additional cost to you!  Included with every snow plowing contract.
Available Add-Ons
Return plowing behind city
Sanding
Ice melt
Snow hauling
Loading
Staking