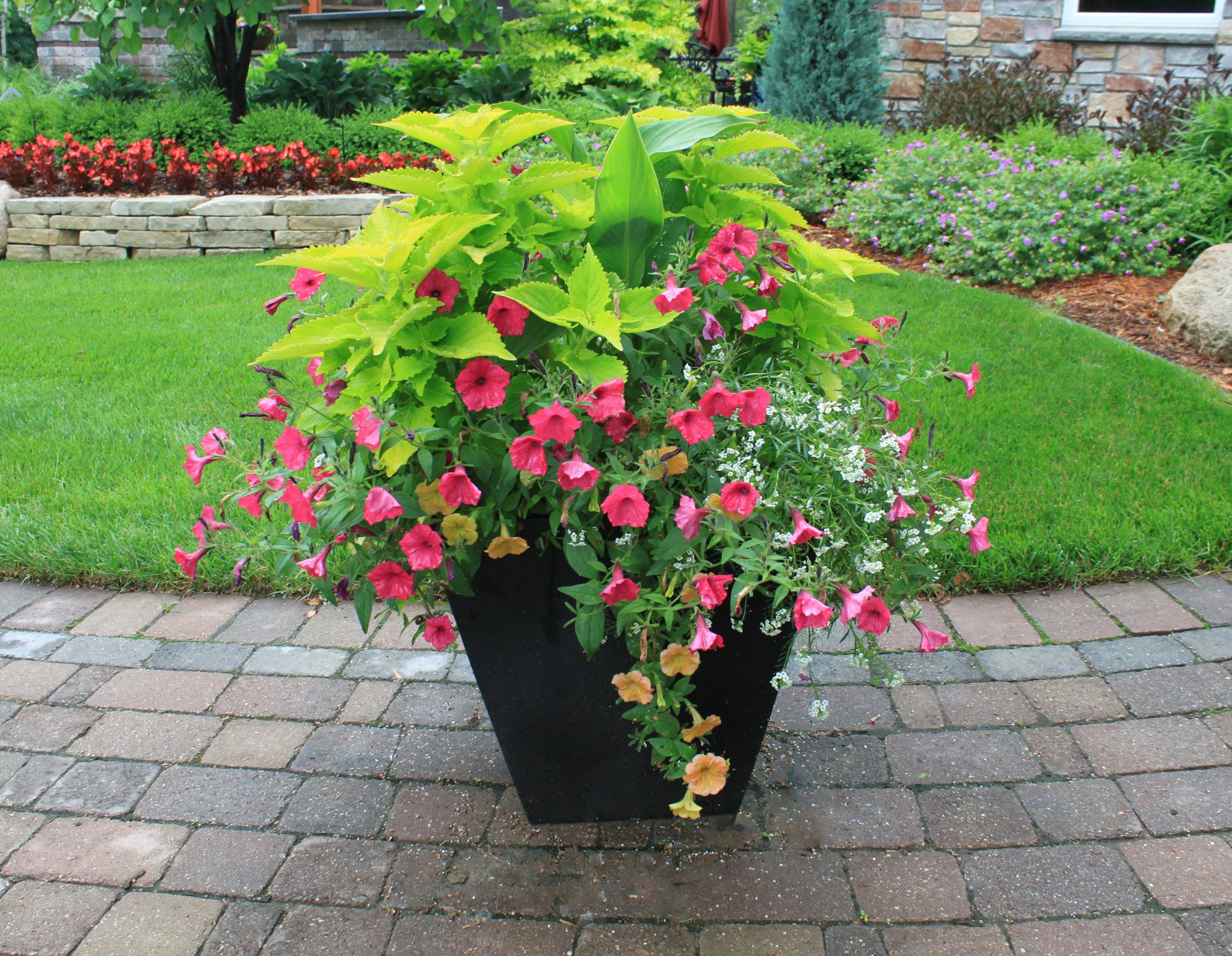 Container Gardening
Container gardens add instant color to a garden, front door or patio space. They can create a focal point or help tie in the architecture of the home to the garden. Place them on the ground, on a pedestal, mount them on a window or simply hang them from your porch for year round color and interest.
Get the spring started with an early flowering display | Colorful and fragrant | Grown in our greenhouse and delivered to you!
Summer standout with color and texture | Flower from Memorial Day to first frost | Self-watering container available
Heartwarming charm | Extend the fall season | Creative use of pumpkins, gourds, kale and mums
Get ready for the holiday season with these winter and festive desplays | Mix of fresh greens last until February
These beautiful container gardens are fabulous for brightening up any front entrance, patio, or outdoor living space, and they also make wonderful gifts! Keep something new and exciting in your annual containers all year long with our Container Gardening Program and four seasonal change-outs.