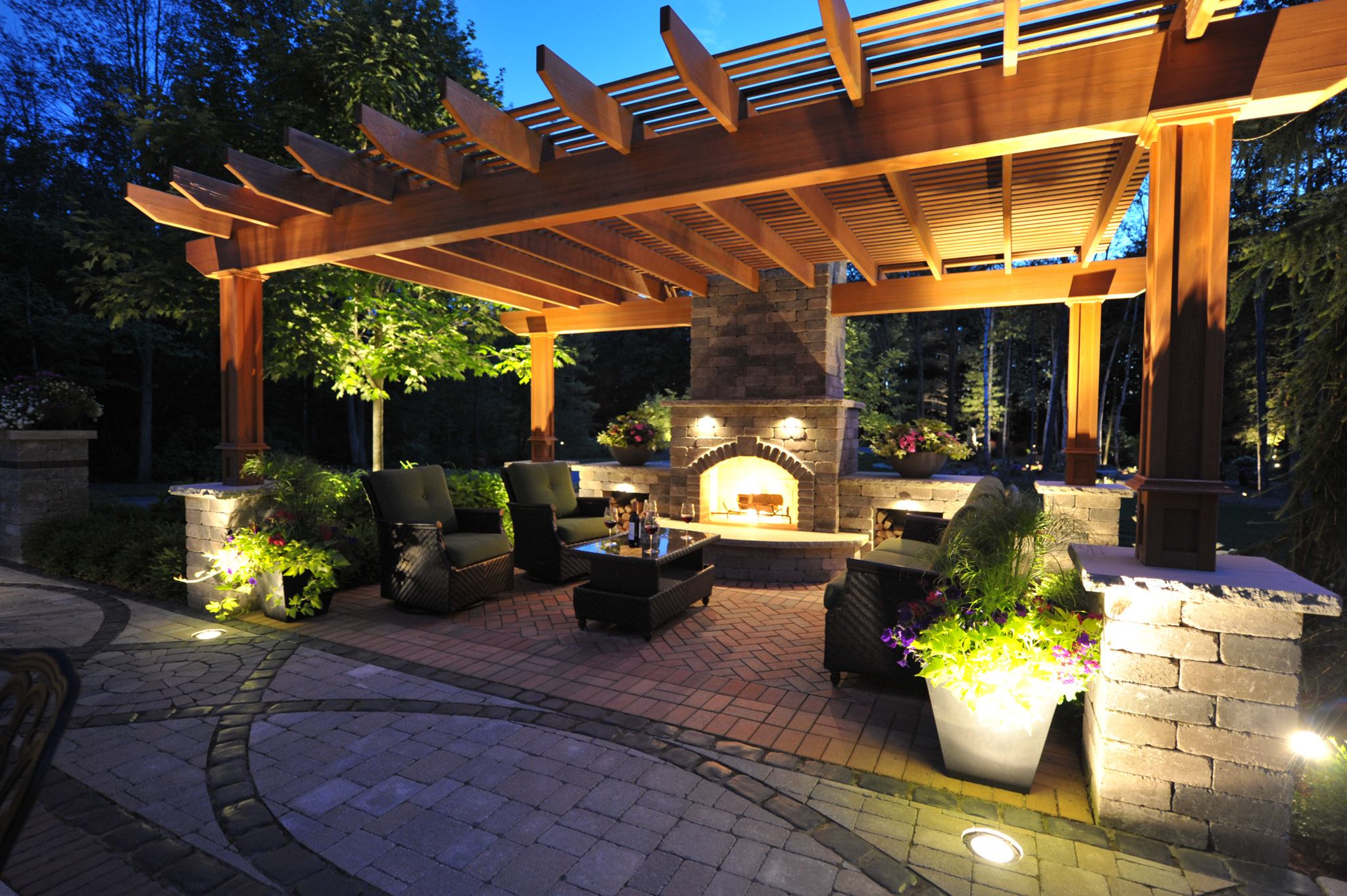 Lighting
Landscape lighting is the most undervalued portion of a well balanced landscape. Once you have created the perfect landscape or backyard patio it is time to think about extending viewing or usable time and landscape lighting is the perfect way to do this. We often times hear people say "they wish they had done this sooner."
Reder is the leading landscape contractor for landscape lighting installation in Michigan. Our landscape designers and crews have the knowledge and ability to give you the lighting installation you have been dreaming of.
Done well, landscape lighting adds a dramatic new element to your home and its curb appeal.
In Michigan, where the sun sets early for half the year, landscapes disappear. Walkways go dark, entries are lit by the glare of single bulbs, and from inside, the world closes in to end at your walls and windows.
Reder clients come home to a different scene with our innovative landscape lighting ideas.
Architectural features on the house that went unnoticed in sunlight are suddenly cast in dramatic relief. Walkways are bathed in soft pools of light, safer and more beautiful.  Trees that had disappeared in the dark are lit from below, adding drama and depth to the landscape. Perhaps most importantly, views from inside that used to end at the reflection in the windows now extend out into the landscape where light and shadows transform the garden into a work of art.
When looking for landscape lighting installation in Midland or surrounding areas, look no further than Reder Landscaping!
If you're ready to enhance your curb appeal or have landscape lighting ideas you would like to discuss get started today, click here to submit an inquiry.