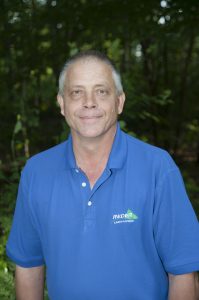 It is with great sadness that we inform you that our dear friend and colleague, Nick Felice, passed
away suddenly at his home on the morning of October 13.
Many of our Reder Landscaping customers would have known Nick through his role as our Landscape Consultant and Customer Service Manager. Nick worked in the lawn care industry for 24 years in the Mid-Michigan area, managing several thousand landscape accounts over the course of his career and making many friends along the way.
If you were fortunate enough to have met Nick, you didn't forget him. He was truly a "one of a kind" individual! High energy, enthusiastic, easy to engage in conversation, technical when he needed to be…. and urgency was his M.O.!
Nick's diagnostic skills were outstanding, and were not limited to just weeds and insects, but included diseases and soil deficiencies as well. He tackled the toughest plant and turf problems and never threw in the towel. He always kept digging for the answer.
However, Nick's greatest asset was his commitment to customer satisfaction. In a society where we can Google any answer in seconds, and in an industry with perishable products and solutions that often take weeks or months, Nick had the capability to calm the storm and reassure even the most demanding clients he could take care of their concerns. And he was successful because he genuinely cared about his customers, bottom line.
Here's a link to Nick's obituary that tells more about the life of this wonderful human being and family man.
A Funeral Service will take place at 11:00 a.m. on Friday, October 17, 2014 at the Deisler Funeral Home in Saginaw. Also, friends are welcome to visit with the family at the funeral home on Thursday, October 16, 2014 from 3:00 p.m. to 9:00 p.m. and on Friday from 10:00 a.m. until the time of the service. If you'd like to make an expression of sympathy you may wish to consider memorials to the family c/o Julie Felice.
Nick will be greatly missed by all of us, and our thoughts and prayers are with his family.