Let's be honest – there are a lot of bad decks out there.  It seems like anytime there's a need to elevate an outdoor living space, the generic response is to slap an ugly, playpen-like, pressure treated wood deck onto the back of the house and call it "good".
There are also a lot of beautiful decks out there as well.  In fact, we've designed and built several ourselves over the years.
However, for our money there's nothing like a raised brick paver patio in the landscape for character and beauty.  The combination of the stone walls, steps, pavers and raised plantings add up to create some incredible outdoor living spaces.  Some of the other elements that can be included are water features, landscape lighting , pergolas, built-in grills and hot tubs.  Also, our raised patios are virtually maintenance-free, and are backed up by our warranty policy to give you peace of mind that they are built to last.
Here are a few examples of raised patios that we've designed and built, and you can visit our Photo Gallery to see more.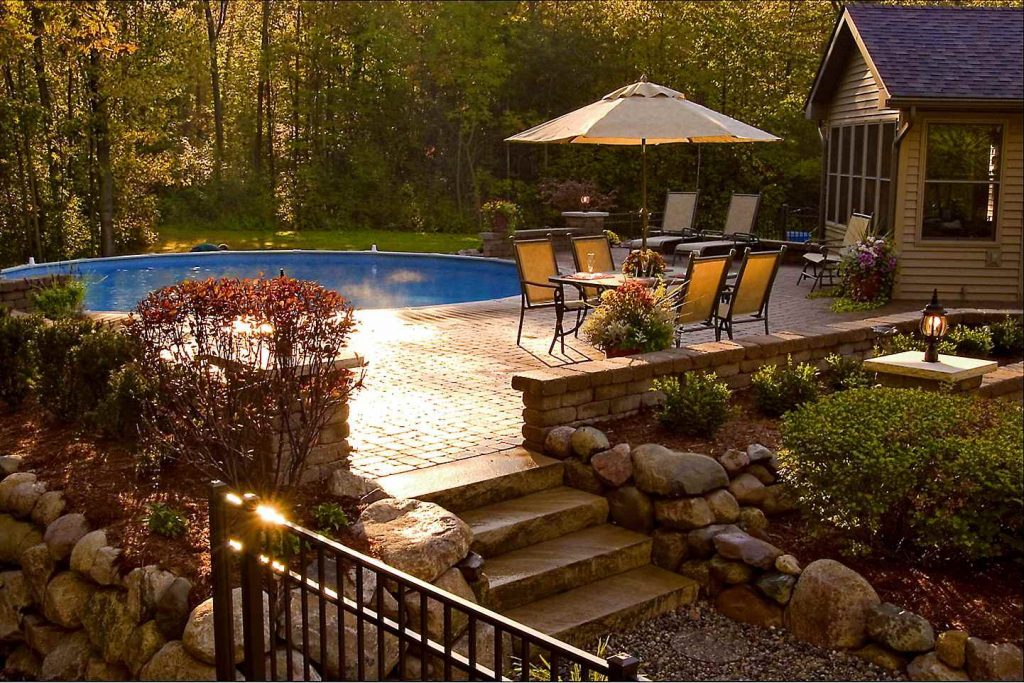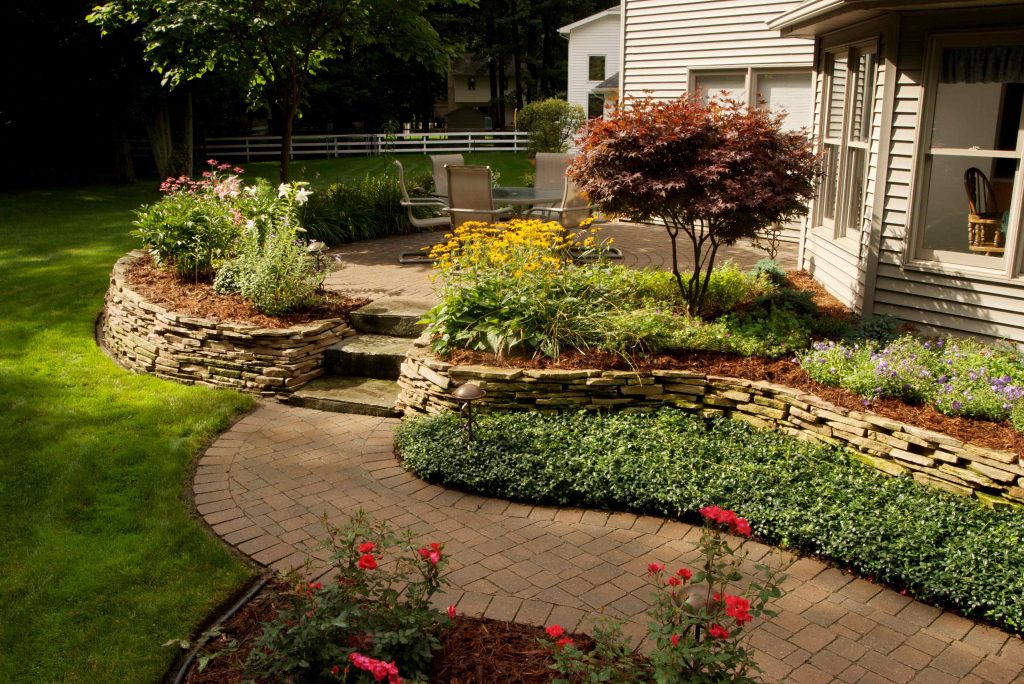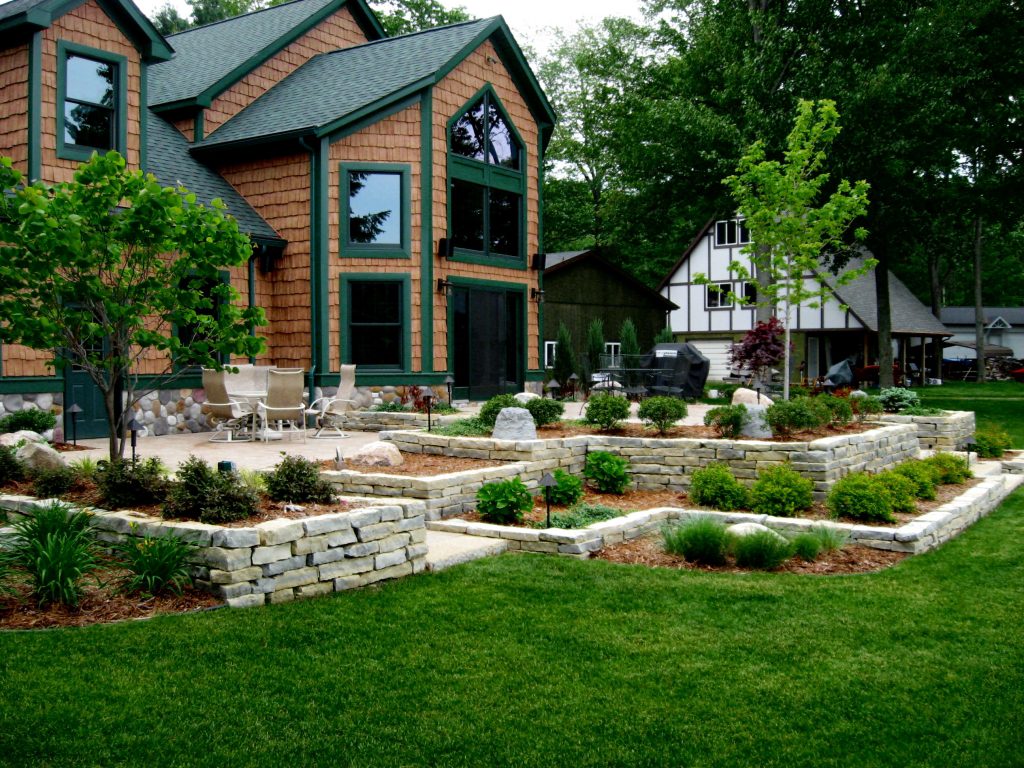 So if you're building a new house, or you're tired of the old deck on your existing home, give us a call to speak with a Reder Landscaping landscape designer about how a beautiful raised patio can be built for you!