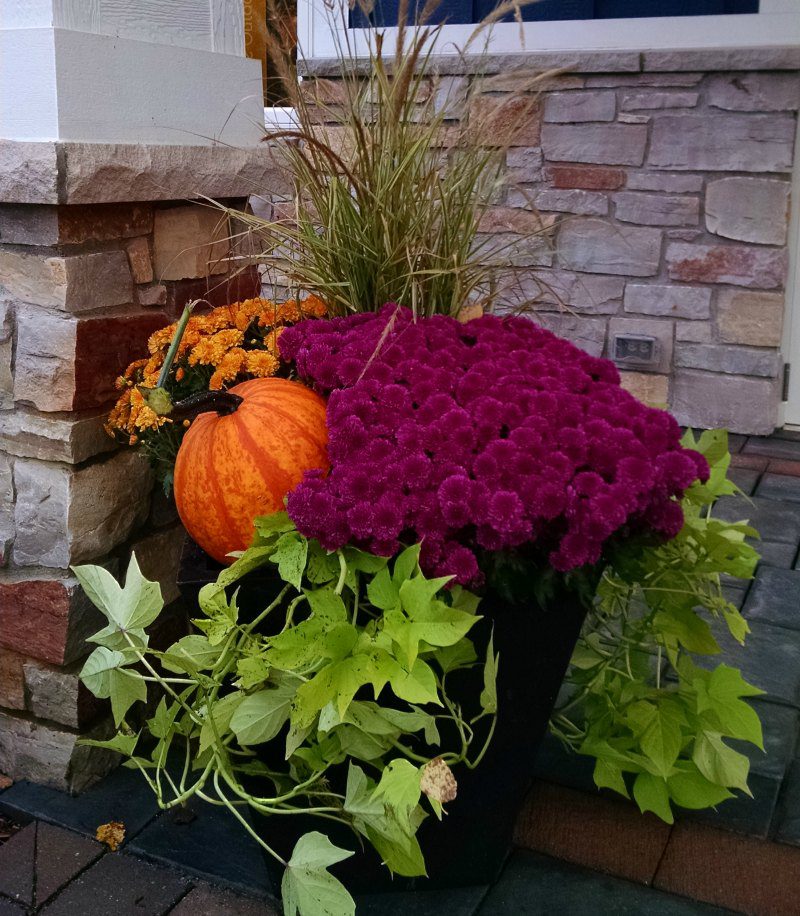 Reder container gardens are a gorgeous, simple way to add beauty and seasonal, fall color to your front entryway, patio, and landscape.
Our container gardens are custom-designed by Reder employee Kathy Frost, who has been creating spectacular container gardens for over twenty years!  And now is the time to place your order for fall,  or to schedule a change out from summer to fall for your existing container gardens.
This fall Kathy plans to use mid-late season blooming mums that will bloom well into October and late fall, as well as:
Grasses, flowering kale, and other beautiful fall foliage for texture
Pumpkins and gourds
And, Kathy always find some stunning surprises in nature and from our suppliers to include in her designs.
Kathy's custom designs are uniquely beautiful and unlike an others you can find.  If you're just starting with container gardens, it would be ideal to call our office (989-835-8260) and schedule an appointment with Kathy to visit our nursery and see the variety and sizes of containers available and to discuss planting options and design ideas.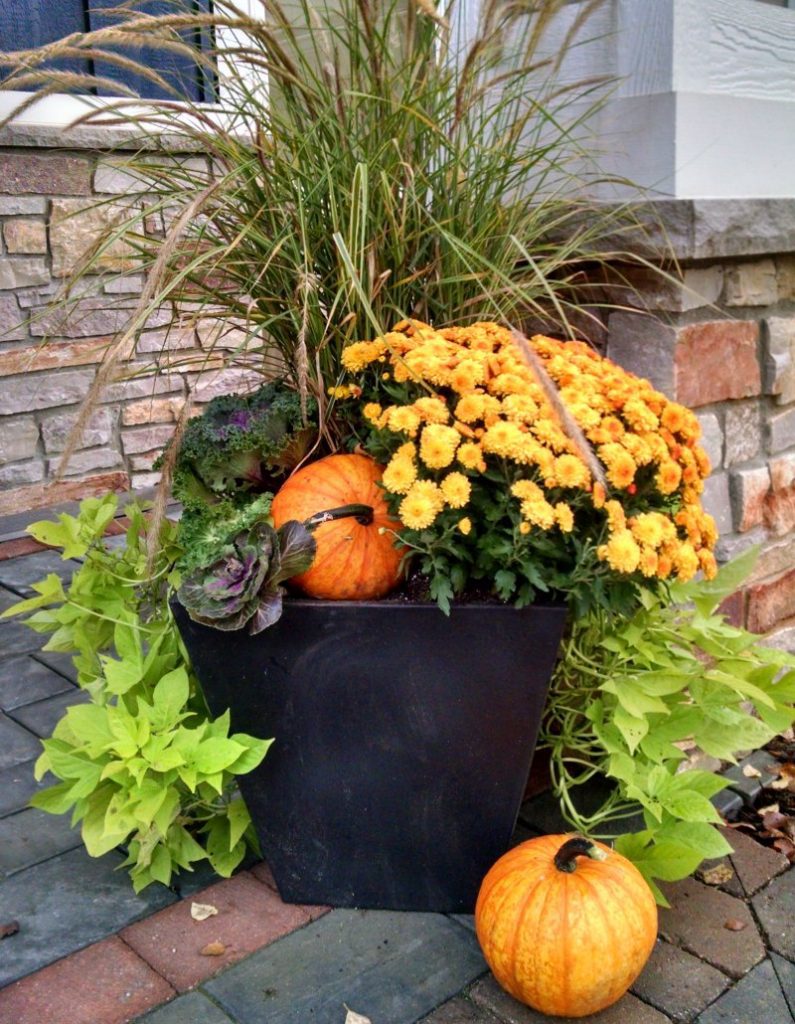 Did You Know?  Mums are available in early season, mid-season, and late-season varieties?  The early-blooming mums that show up first at supermarkets in August will typically only bloom for a few weeks.  Kathy prefers to use mid-season and late-season varieties to maximize blooming time well-into October and late fall.  As your landscape begins to lose its color the closer we get to winter, the more you will enjoy the pops of color container gardens can provide.
A Container Garden for Every Season
As a customer of of Reder Landscaping and Kathy Frost, you can have gorgeous containers year round.   We have many customers who receive seasonal change outs on their container gardens 4 times annually:
Spring – for early blooms and bright spring color
Summer – for blooms that will withstand summer heat and conditions
Fall – for blooms and seasonal color into late Fall
Holiday / Winter – for gorgeous seasonal texture and holiday decor that can easily be transitioned to adorn your landscape all winter long.
Get started by giving Kathy a call at our office, 989-835-8260, and selecting your containers!