We hope that you're enjoying the perfect weather we've been having lately as much as we are.  These days are ideal for just about any outdoor activity you choose.
This is truly a special time of year to live in Mid-Michigan, with warm, sunny days and cool, comfortable evenings.  And those evenings are now starting to get a little longer as the daylight hours are decreasing.
Which makes this an excellent time to talk about landscape lighting.
Unfortunately, when a lot of people think of landscape lighting they think of a glaring lantern by the front door, spotlights shining on the driveway, and those ugly little solar lights lined up along the side of the front walk.
When done well, landscape lighting can add a dramatic new element to your home.  Architectural features on the house that went unnoticed in sunlight are suddenly cast in dramatic relief. Walkways are bathed in soft pools of light, safer and more beautiful.  Trees that had disappeared in the dark are lit from below, adding drama and depth to the landscape. Perhaps most importantly, views from inside that used to end at the reflection in the windows now extend out into the landscape where light and shadows transform the garden into a work of art.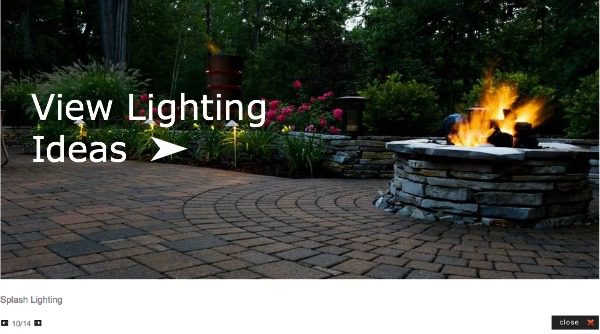 A couple of good resources for learning more about landscape lighting are the Kichler Landscape Lighting website and our Reder Landscaping Idea Gallery.  Or contact us to speak with one of our landscape designers to see how landscape lighting can add a whole new dimension to your yard.
Have you added lighting to your landscape?  Please tell us what you love most about it below and share your ideas.  Thanks!